Leading Web Development Firm
PMS is a premier website design and web development firm serving Canada and the USA. We specialize in providing exceptional web development services, crafting bespoke websites, web applications, and web-tools that cater to the unique needs of global businesses and startups. Our team is committed to delivering projects with a 100% success rate, ensuring that our clients receive top-notch solutions for their web development needs.
PMS Provides a Web Development Team of Skilled Developers who are Proficient in Various Web Development Languages, Frameworks, and Technologies.
A few of those languages are HTML, CSS, JavaScript, PHP, Python, Ruby, Java, C#, Swift, TypeScript, Go, Kotlin, Perl, SQL, Rust, Scala, and Shell scripting (e.g. Bash). There are also many popular JavaScript frameworks, including Angular, React, Vue.js, Node.js, Express.js, jQuery, Backbone.js, Ember.js, Meteor, D3.js, Three.js, React Native, Ionic, Electron, Gatsby, Next.js, Nuxt.js, Redux, MobX, Axios.
PMS prides itself on strong project management skills, including planning, resource allocation, and timely delivery of projects

Enterprise Web Solutions
PMS is an esteemed enterprise web development firm with a specialization in crafting top-notch, multi-tier, enterprise-grade web solutions that cater to various corporate requirements. Our expertise lies in developing personalized enterprise web portals, B2B and B2C applications, e-commerce solutions, ERP and CRM software applications, secure financial transaction processing systems, reporting, and billing solutions. Our enterprise IT and web solutions are designed using the latest web technologies and are highly secure, sturdy, and scalable, which helps companies reduce operational costs and enhance operational efficiency. Our range of services include:
Custom Enterprise Web Development
Custom ERP Software Development
CRM Software Development
Enterprise System Integration
Enterprise Mobility Solutions
End-to-end IT Consultation
Schedule A Consultation

E-Commerce
As a top-rated eCommerce web development agency, we specialize in creating visually stunning eCommerce solutions for unparalleled online shopping experiences. Our eCommerce website development services encompass full-fledged online store web design and custom eCommerce web development for small, medium, and large-scale retail businesses. We have extensive knowledge in popular eCommerce platforms such as Magento, WooCommerce, OsCommerce, Zen Cart, OpenCart, Shopify, and more, which has allowed us to deliver high-quality eCommerce web solutions with a robust online content management system.


Fraud Proof eCommerce Website Development
Responsive eCommerce Websites/ Web Apps
Multi-vendor Store Development
Custom eCommerce Development
Online eCommerce Website Design
SaaS based eCommerce Set up
Shopping Cart Development
Mobile Commerce Solutions
Schedule A Consultation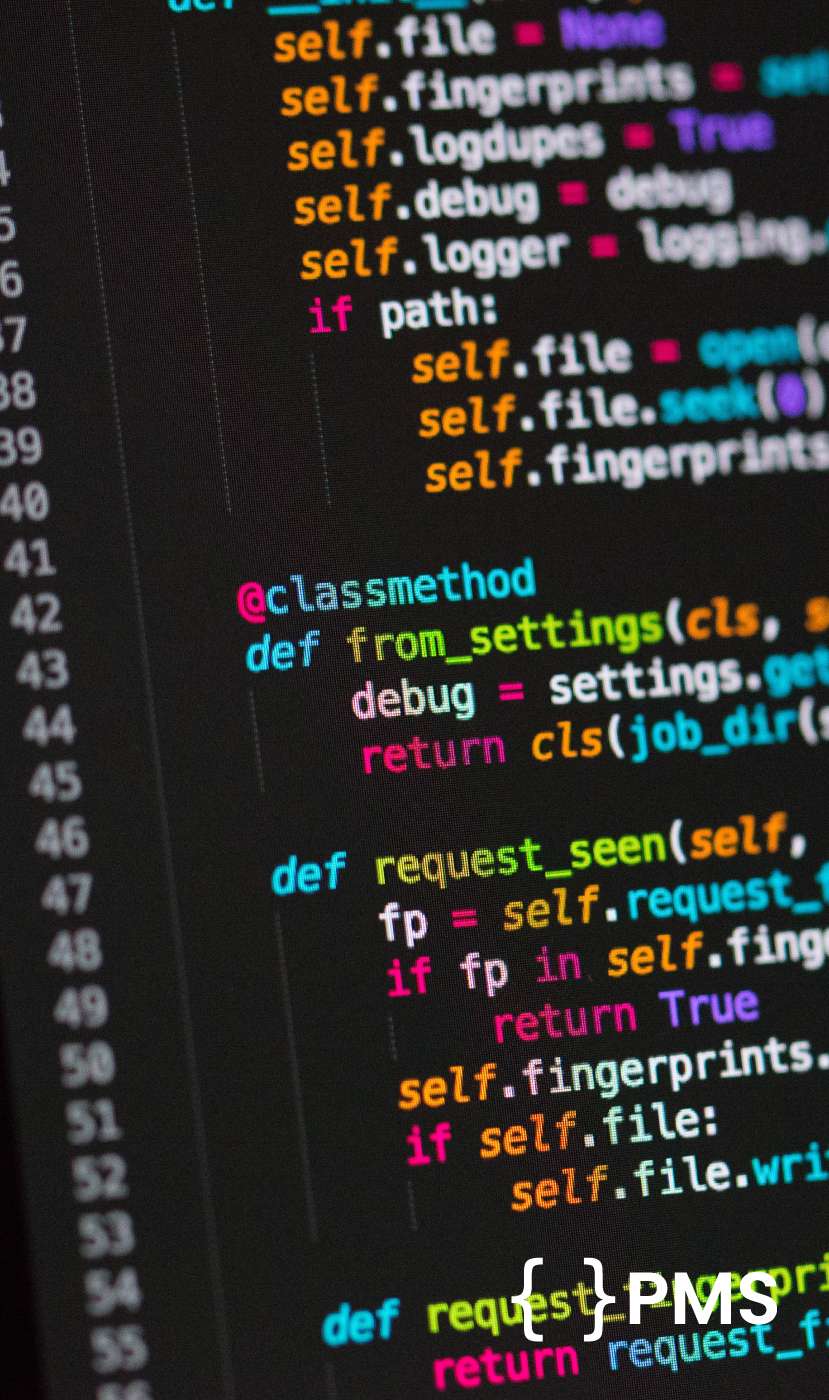 Mobile Backend & APIs
With over two decades of experience as a premier website development company, we specialize in providing cutting-edge backend development services for both web and mobile applications. Our team of expert coders delivers customized REST API services and solutions to enhance the interactivity and user-friendliness of your web and mobile apps. We have a wealth of experience in developing both on-site and cloud-based backend app solutions for a variety of applications, including mobile, desktop, web, and IoT. Our API-driven architecture powers the front-end of your web and mobile apps, while our robust backend solutions ensure seamless scalability, optimal performance, and secure third-party integration with top-notch data storage security.
Mobile CMS
Social Integration
API/Webservices
App Engagement with Push
Authentication Services
Content Distribution



Schedule A Consultation

Content Management System
PMS is a leading CMS development agency that provides a comprehensive range of content management system (CMS) development services and solutions for websites, B2C & B2B portals, enterprise applications, and eCommerce solutions. Our 100% success rate in delivering CMS development projects is a testament to the expertise of our skilled CMS developers at PMS. Our team of CMS developers and designers are proficient in working with various open-source CMS platforms such as WordPress, Drupal, Umbraco, Kentico, Moodle, Joomla, TYPO3, Mambo, and more. Contact PMS today to hire our top-notch CMS developers and designers for your CMS development projects.


Custom CMS Web Development
CMS for eCommerce Solutions
CMS for B2C & B2B Apps
Enterprise CMS Development
CMS Migration & Update
Schedule A Consultation

Custom Web Development
As a prominent website design and web development firm, we specialize in providing custom web development services that help well-known brands establish a strong digital presence. Our web solutions are highly functional, feature-rich, robust, secure, and scalable, with engaging UI/UX design that boosts brand recognition. At PMS, we have a team of experienced PHP website developers who excel in developing customized websites, web apps, web portals, online eCommerce stores, and more. Our full-stack development team boasts extensive expertise in Microsoft technologies, PHP core, open-source platforms, UI/UX design, scripting languages, and DevOps services, enabling us to deliver affordable solutions tailored to your business needs. Contact PMS today to take your digital presence to the next level.
Custom Website Design
Web CMS Development
Web Portal Development
eCommerce Website Development
Enterprise Web App Development
Schedule A Consultation
The Web Technologies We Specialize In
Our In-house Experts in Modern Web Technologies, Covering Front-end and Server-side Stacks
Integrated Intelligence Solutions for Your Applications by PMS.
Here are a few use cases demonstrating how we leverage AI and ML technologies to enhance your app, streamline operations, and improve user experience.
Are you Ready to Begin a Project?
To get started, just use the form below to tell us more about yourself and your project.
Your Internal Development Team Should be Able to Scale Quickly, Efficiently and Without Hassle. Now it Can. We provide clients with enhanced web and mobile development services. We can manage both internal and external delivery needs for any application or development project.
Combining international perspectives with industry and technology expertise, we create digital masterpieces that deliver results.
If you don't require an entire development team, we are well-suited to help you cover individual team requirements on a full-time or scaled service offering such as DevOps, Front End / Back end development and Quality Assurance. Having PositionMySite work as an extension of your technical team releases your team's bandwidth.
WordPress Plugins
PositionMySite SEO
Fill out our contact form today to start the conversation and see how we can help your business grow.
Get Industry Updates,
Including Latest SEO Trends
Follow Us:
We want to hear from you!