PMS Provides Services for Web and Mobile Application Development
Our company was founded in 2009 and is based in Canada and the U.S; we provide IT digital creation services globally, including websites, mobile apps, games, IoT, AR-VR, automation, and more. Regarding web and mobile application development, PMS prides itself on being at the forefront of technical knowledge.
Boost your online presence with PMS's web and mobile application development, designed to deliver cutting-edge, responsive, and user-friendly digital experiences.
At PMS, our Development of Web and Mobile Applications service is dedicated to bringing your innovative ideas to life. With our experienced team and tailored approach, we focus on creating customized digital solutions that precisely align with your business requirements. Whether a mobile app or a web platform, PMS is committed to delivering outstanding results that contribute to your success in the competitive digital landscape.

App Development
PMS is a leading mobile app development company offering cost-effective mobile app solutions for enterprise-level brands and startups. Our mobile application engineers work directly with your product team or with the product owner; we work on the entire spectrum of the platform of choice.
In need of Mobile App Development? Let us help you build native mobile, hybrid and cross-functional applications for Smartphones, Tablets, Wearables and TV. Hire our mobile app developers and experience the expertise, ease and cost savings that make working with PMS famous. Our application builds are released on the latest OS version compatibility from the start date.

Web Application Development
We have unparalleled expertise working with the latest web technologies as a leading website application development company, providing custom web solutions. In addition to building web and mobile applications, PMS also provides a wide range of frameworks and solutions used to implement a wide range of web projects, such as creating a website presence for your business, turning your website into a company hub, or integrating backends into your apps and IoT devices.

UI/UX Design
Apps and websites succeed because of their UI/UX design. We are a leading agency specializing in mobile app design and website design. Hire PMS designers to deliver appealing websites and mobile apps resulting in maximum user engagement, including conceptualization, information architecture, visual identity, and UX design.
Provide strategic design consulting services.

Low/High Fidelity Prototyping

Designing Mobile Apps

Creating Responsive Websites

User Experience Analysis

User Interface Design

Internet of Things Automation
PMS is the best IoT service provider for developing innovative IoT solutions by leveraging the internet of things (IoT) or the network of "connected devices." Our IoT experts devise bespoke IoT solutions to automate complex business processes. PMS can create unique wireless experiences using WiFi-capable hardware.
Our IoT programmers help residential builders, startups, and enterprises build IoT platforms and connect them with another cloud, on-premises applications or multiple IoT platforms.
Smart Home Automation
Industrial IoT Automation
IoT Application Development
iBeacon Solutions
APIs & Backend
IoT Cloud Integration
IoT System Integration
IoT Solution Testing
Implementation and Support
Industry-grade IoT Consultation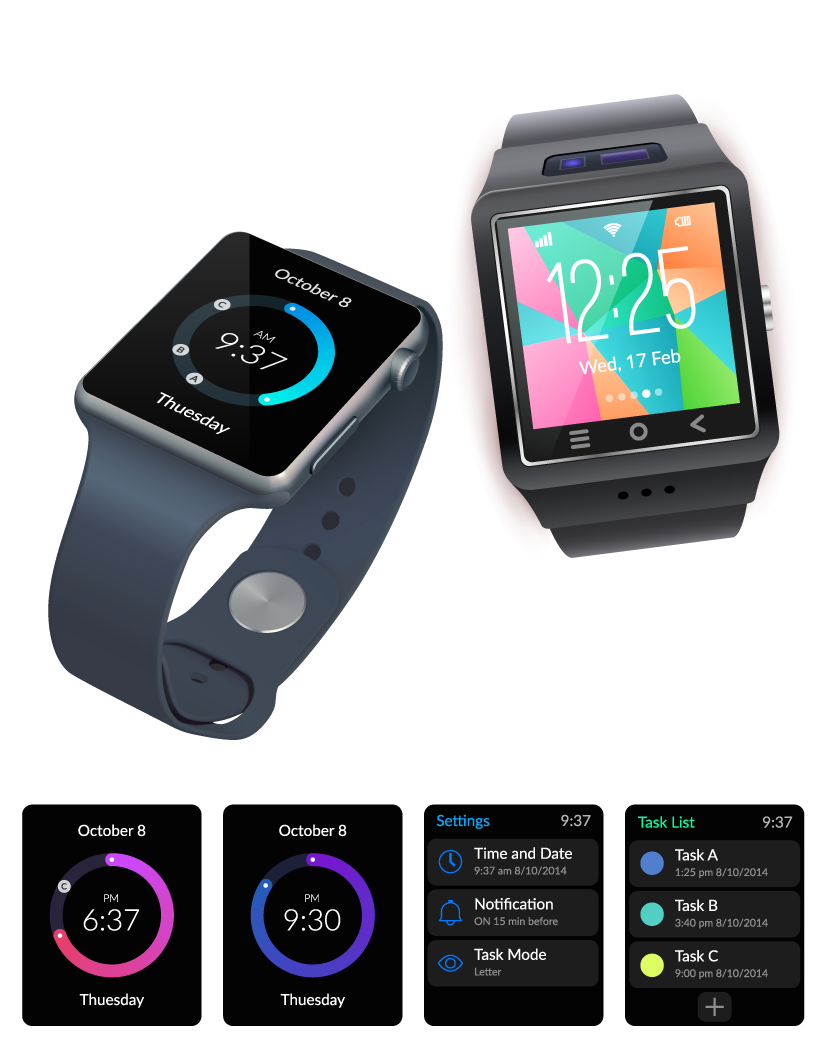 Application Development for Wearable Technology
We are currently inundated with intelligent wearable devices. Apps that run on these intelligent accessories are exclusive, so you'll want to tap into that market. With our extensive experience in developing wearable apps, we deliver robust, interactive, high-performance applications for various wearable gadgets, including AR-VR-based wearables, Google Glass, Android Wear, Fitbit, Samsung Gear, and pretty much anything wearable. With PMS, you can get wearable app development for maximum impact on small screens.
Apps for Apple Watch

Apps for Android Wear

Applications for Google Glass

Health Apps for Wearables

Apps for tracking exercise such as Fitbit

Apps for VR Use
17
iWatch Application Dev

DevOps Services
For an application to be delivered continuously and in a progressive mode – it is essential that an efficient IT infrastructure is integrated seamlessly a robust IT infrastructure must be seamlessly integrated with business and development workflows in today's digital world.
PMS, a leading DevOps Consulting Service, automates continuous delivery while keeping up with the evolving nature of development by delivering large applications at the speed of business. It focuses on delivering a consistent, predictive, well-organized, and well-coordinated ecosystem and operation.
Infrastructure Management

Management of Configurations

Configuration Management

Continuous Integration

Continuous Monitoring

Automated Testing

Build Automation

Continuous Delivery
Fill out our contact form today to start the conversation and see how we can help your business grow.
Get Industry Updates,
Including Latest SEO Trends
Follow Us:
We want to hear from you!